ADVANCED SKILL DEVELOPMENT
SOCCER STARS UNITED PATHWAY
THE ROAD TO COLLEGIATE PLAY
The objective of the Soccer Stars United Pathway is to prepare for the advanced level play. The first step is to develop individual players, eventually moving on to partner and positional play. Finally, with players at their peak, we foster teams as they journey through the model. Ultimately, we set players on the college pathway. Throughout their Soccer Stars United Pathway development, we evaluate and assess their progress toward High School, collegiate and professional level performance.
OUR OBJECTIVE IS TO DEVELOP INDIVIDUAL PLAYERS FIRST, THEN COMPETITIVE TEAMS, AS THEY ADVANCE THROUGH THE SOCCER STARS UNITED PATHWAY.

It all starts here: the foundation of the Soccer Stars United Pathway, where we focus on developing player moves and dribbling technique. Players improve their technique, intelligence, personality, and skills (T.I.P.S), as they work on their ball mastery, which enhances decision making, creativity, and confidence on the ball.
At the base phase, we prepare and expose the players to the physical demands of a 1 on 1 competition. We encourage players to use quick footwork, stop-starts, feints, and changes of direction when attempting to beat an opponent. Our classes are well-structured with fun, challenging exercises and skill-related games that will improve players' overall touch and comfort level with the ball. Our coaches want the players to become one with the ball, so they can develop a true sense of balance, enabling them to dribble left and right.

Players transition from individual to team play, as development expands to include goal-oriented cohesive play. The emphasis is placed on passing and receiving while highlighting the importance of good communication, respect, and sportsmanship.
As a part of our advanced curriculum, to prepare players for learning passing and movement off the ball, we use high levels of repetition of short passing with both feet. Coaches will also introduce combination play starting with the give-and-go. The give-and-go is particularly useful to understand supporting angles and the need to take initiative on and off the ball. The development of the first touch is paramount in the early player development phase and is fundamental for success on the field.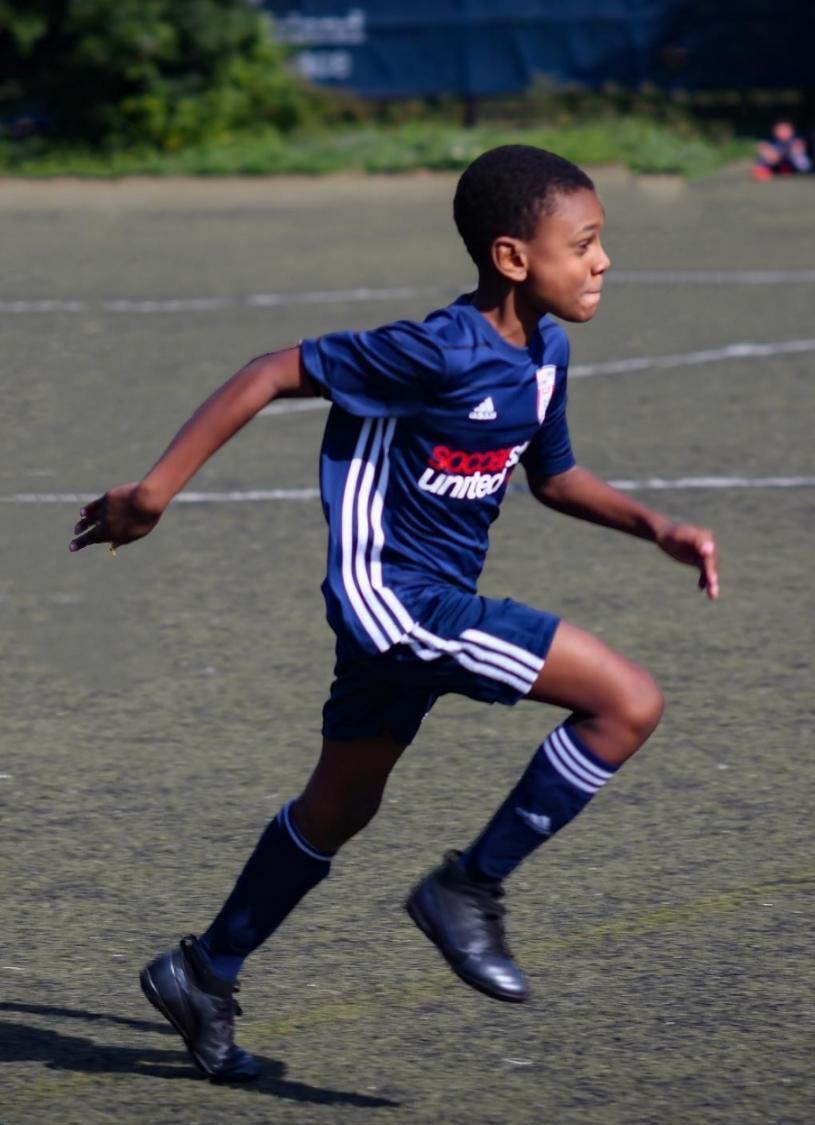 Players continue to strengthen individual dribbling, passing, and receiving techniques. They will learn to create space through off the ball movements and supporting angles, using combination play with overlapping runs. Early building blocks, centered on offensive and defensive transitions, will be developed to create team synergy with and without the ball. At this phase, coaches have thoroughly prepared the U10-U12 pool to develop an understanding of the functions players perform in each position. A focus on transition emerges and coaches educate players on quickly changing roles, as their team loses and wins possession of the ball. By teaching players to transition immediately, we empower them to win the ball back quickly and to keep it after regaining possession.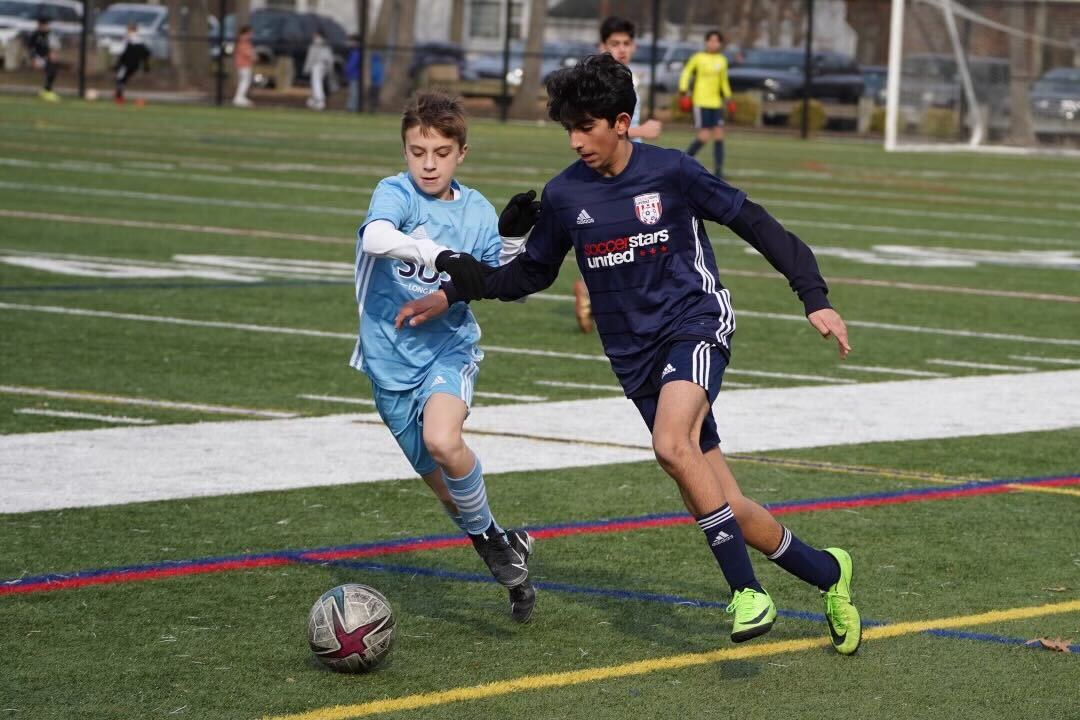 Players focus on understanding team roles and responsibilities, using game-like situations to teach the types of runs and skills used in a variety of player positions. We work on speed, strength, and endurance to meet the increasing physical demands of the game. Soccer IQ and cognitive fidelity will become a focus as we prepare our players for the psychological demands of the game in the early teenage years.
At this stage, we teach high-pressure line on defense in order to win the ball back quickly and transition instantly into our signature style of attack. Players utilize the principles of width and depth. Our players look to combine quickly to exploit opportunities to penetrate the lines of the opposition. In training sessions, we run activities that teach the group possession with the end product in mind, particularly through patterns of play.

It is the most critical stage of development: the moment when it all comes together to determine if a player fulfills their potential. Video analysis is used to learn key tactical aspects of team structures and the dynamics of both our team and the opponents. Preparing players transition into college soccer becomes a key fundamental focus during this stage of our long term player development process.
At this phase, players will understand the value of having a defined game model. This allows our teams to adjust to a number of defensive or offensive formations quickly in the game. Practices will focus on individual players and team understanding on how to dominate possession. We coach our players to be conscious of how critical team shape is when trying to control the game from the first, second, and third phases of play.